Recycling Myths Debunked
Plastics, metals, food, clothes—what items go in which bins? What can be recycled? Is recycling really worth the effort? There are many misconceptions about being green and reducing waste, but we're here to clear up some of the most common myths about recycling and waste.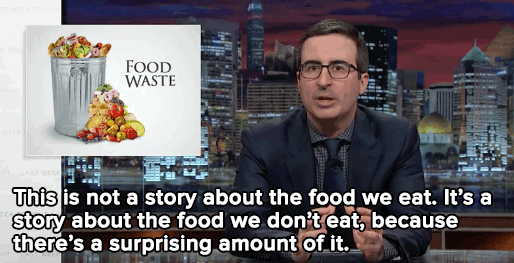 Donating Food Is Illegal
FALSE
One in eight Californians is food-insecure, meaning they don't know where their next meal is coming from. That's a staggering statistic when you realize 6 million tons of food—much of it edible—is thrown away in California each year. You may have heard that donating food is illegal and that there are many liabilities when it comes to giving food away, but that couldn't be further from the truth. In fact, there are two laws that state as long as food is donated in good faith, you should have no legal issues. That goes for both individuals and businesses. So, if someone tells you donating food is illegal, you can point them to the Bill Emerson Good Samaritan Act or the California Good Samaritan Food Donation Act.
Donating Really Old Stuff Is Helpful
TRUE
You may think no one wants your old socks or pillows—they're very personal items. But the fact is many donation centers end up selling "unusable" textiles to places that recycle them into building insulation and shop rags. So while you think no one wants your stained T-shirt, it turns out they can be recycled, which makes sense when you consider about 95 percent of disposed textiles can be recycled or reused.
Recycling Is Worth the Effort
TRUE
While National Sword (China's current policy to limit or fully prohibit recyclable material imports) has changed the recycling scene, that does not mean it's better to throw items in the trash. In fact, recycling challenges have provided new opportunities for success in the waste industry: Many startups have found ways to reuse and recycle common and uncommon items with a little innovation and imagination. While China's restrictions are having a negative impact on California exports, they also highlight the importance of reducing waste and reusing what we can. Recycling remains the critical element in keeping valued materials out of landfills and putting them to good use – or should I say reuse.
Going Zero Waste Is Expensive
FALSE
It might seem that way upon first glance. You're thinking of the items you need to replace in order to create less waste in the long run. You might have to invest in some higher-quality things around your home, and that costs money. And sure, you might come across a zero-waste guru or two out there who tries to guilt you into buying $30 shampoo because it comes in a refillable metal bottle or purchasing a $200 shirt that will last until the end of time. But when it comes to going zero waste or less-waste, you may already have items around the house that you can use. Don't feel pressured into spending money when you don't need to—you'll just end up resenting your zero-waste goal. Instead, gradually switch items in your home that have reached the end of their useful life with something of higher quality that has a longer lifespan. This will help you reach your goal without emptying your wallet, and you'll be able to sustain your lifestyle change.
Are there any recycling myths you'd like debunked? Just let us know, and we'll do our best to get to the truth.
— TC Clark
Posted on May 17, 2018
Summary: There are many misconceptions about being green and reducing waste, but we're here to clear up some of the most common myths about recycling and waste.